Hopeful Home Buyers Showing Strong Demand for London Suburbs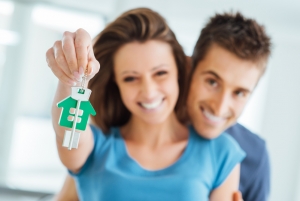 Housing market reports have revealed that demand for London properties is declining. The house prices in the capital are falling, but in the surrounding suburbs there is a surge. Reasoning is because the properties are more affordable and some are within range of first time buyers. Some areas have seen house prices rise by up to 20% annually.
According to data from the Land Registry, the largest increase was in Newham with the average house price climbing by 20.3% to £371,139.
After the Brexit vote, it was forecasted that caution would reign in buyers and the housing market would suffer a lack of demand. However, the low interest rates available from lenders pushed home buyers to take advantage of the current situation. The capital's already high property values may have lacked attention from buyers, but in areas nearby where more affordable housing could be found, buyers stepped up onto the property ladder with confidence in the future of the economy and their opportunities.
It is expected that the continued relaxed environment in mortgage and remortgage lending, as well as the low interest rates available, will keep demand strong throughout the end of the year.
The natural trend of buyers staying away from the housing market when the weather turns inclement might even be met with a switch if lenders keep making mortgage deals interesting with continued attractive incentives which will be enough to bring home buyers out into the cold.
Continued reports of rising house prices in areas of the UK will likely lead to hopeful home buyers, especially first time buyers that have found it hard to enter homeownership, to keep showing up to the housing market and that is good news for the economy.