A Remortgage Broker Could Be the Perfect Guide to the Best Remortgage Deal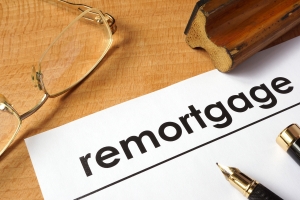 Homeowners have been encouraged to consider a remortgage. With the ability to get a lower interest rate, a homeowner could save hundreds of pounds per month if not more. Those most encouraged to shop for a remortgage are the homeowners that had their mortgage deal end and because they did not remortgage were moved to their lender's standard variable rate (SVR). On a SVR, the homeowner could be paying on an interest rate that is double or more that offered with a remortgage. No one should pay more than necessary, especially during a pandemic, and certainly no one should be paying double or more than they need to pay.
Remortgage lenders are very competitive right now. The competitive environment means they are changing deals frequently to gain the interest of borrowers. More products are brought onto the market, more incentives offered, and at times interest rates are cut even more despite being at historic lows from the lender.
In fact, recently one lender slashed rates and then offered a cash incentive to those that switched.
Keeping up with and reviewing all the many offers can not only be time consuming, but stressful, especially if one is worried they will overlook the best remortgage deal. For help wading through the remortgage waters, a broker could be helpful.
Remortgage brokers work with many lenders versus being a remortgage specialist within the confines of those that are agents of one lender. Because they work with many lenders, they are aware of what is happening across the spectrum of remortgage lending. That can offer an advantage to the homeowner that wants someone on their team to help them know where they should be focusing their time in seeking the best remortgage for their needs.
Remortgage brokers often have exclusive deals from lenders that are not offered to the general public. Those deals are offered to brokers because they have homeowners looking at many deals at once. To make theirs stand out among all the offers, a lender will often offer exclusive deals to homeowners working with a broker.
Brokers are also helpful to those that might have complicated remortgage needs, as they would be aware of which lenders are open to working with special situations.
Remortgage brokers often offer quick quotes on their websites. It can be a one stop easy access to the possible remortgage offers from many lenders at one time. After answering a few questions, the website will offer back quotes in mere minutes as to possible deals. This could be an easy starting point to begin working with a remortgage broker at a time when substantial savings are not to be missed.