Age of First Time Home Buyers Decreasing Across UK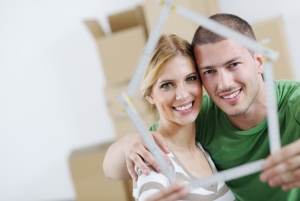 The UK housing market has been a tough place to make a committed decision over the past few months. Brexit negotiations has led to buying as well as selling decisions to be placed on hold until more concrete evidence of a future is known. Even with this heightened amount of uncertainty swirling through the market, younger and younger people are joining the property ladder for the first time, according to the latest research. The age at which property owners are joining the ladder is younger today than it was five years ago.
The backbone of the property market is first time buyers in the opinion of many close to the housing market. With this new data to surface, the housing market therefore should be in fine shape for the time being. First time house buyers are getting younger than they were five years ago.
First time buyers are up against numerous challenges compared with years ago. But, they are fighting through the barriers and purchasing property earlier in life. There is a list of challenges they are currently up against. Deposits for property are higher. The minimum requirements for credit and proof of ability to repay a mortgage are tougher. And, average house prices are higher than they were five years ago. Still, the first time buyer group is holding its own and finding a way to purchase property despite these obstacles.
In the past twelve months, the majority of those applying for a mortgage loan have been in the 36 to 40 age group. In the years 2012 to 2013, the majority were in the age group 41 to 45.
Caroline Graham, Clydesdale and Yorkshire Banks' head of mortgages, commented on the latest data, saying: "With high rental costs causing financial strain to many, it's positive to see the age of customers applying for a mortgage is decreasing."