All Homeowners Should Shop for a Remortgage and Soon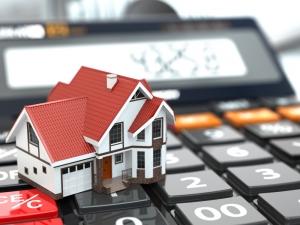 Homeowners are being encouraged to shop for a remortgage to discover what opportunities are available. There could be savings and other benefits to be found at a time when adding to the household budget could be very helpful. If not prepared, homeowners could be in for financial shock when faced with higher interest rates that they are not accustomed to and haven't faced in over a decade.
The Bank of England's Monetary Policy Committee (MPC) has hiked the standard base interest rate at each of the last five meetings. The rate has increased from the historic low rate of 0.1% to 1.25%. The last meeting resulted in a 0.25% increase, but some members would have liked to have had the rate increased 0.50%.
Because there was not a MPC meeting in July, the August meeting could result in a higher interest rate increase than the 0.25% increases seen at each meeting this year.
The inflation forecast is for 11.0% which is greater than experienced in over forty years. It is currently reported at 9.0%. Even at the current rate it is much greater than the Bank's inflation target of 2.0%.
Higher costs along with higher interest rates will be difficult on household budgets and there is more to face in winter when higher energy costs are due to be a strain as well.
Seeking ways to save money could be a smart strategy and for homeowners shopping for a remortgage could be an easy and quick way to find relief from the financial strains caused by the current economic situations.
Homeowners that chose not to remortgage when their mortgage term ended and were moved to their lender's standard variable rate (SVR) are definitely encouraged to shop and they could find an interest rate that would save money. It has been reported that the average SVR is double or more the interest rate found with remortgages.
Some homeowners are not waiting for their terms to end. Rather than face possible higher interest rates in the future they are taking on penalty fees to end their terms early to allow them to choose from current interest rate offers.
The demand for remortgages has grown and fixed rate deals are a popular choice because it locks in an interest rate and offers escape from further rate hikes throughout the chosen term length.
Because all homeowners could possibly benefit from a remortgage, it is suggested that they shop for a deal. Doing so online is quick and easy and provides the ability to obtain quotes to review. In a matter of minutes, a homeowner could visit websites of lenders and gather several quotes to consider. Shopping online with a remortgage broker could be a one stop shopping experience in which to gather quotes from a variety of lenders.
With quotes in hand, it is easier to narrow down the choices to discover the best remortgage opportunity for the homeowner. Then it's time to take action and follow through the process sooner rather than later. There are likely to be several interest rate hikes by the end of year, especially when the next MPC meeting occurs on 4 August and possibly even another in September.
Remortgaging could offer financial help to a household budget and since there is no obligation when seeking a quote to determine the benefits possible, a few minutes by any and all homeowners online shopping could be a very smart choice.