An Unusual Property Value Boost That Could Be Funded by an Equity Release Remortgage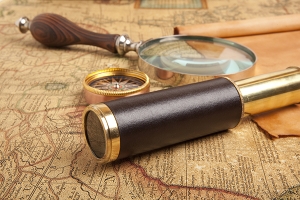 Remortgages have been in strong demand for many months as Brexit drew near. Now that it has been extended until October, it is likely that the trend will continue. Homeowners are keen to find relief through lower interest rates and fixed rates offer peace of mind against rising interest rates. It should also help boost the remortgage lending market that lending easing is on the horizon and even those homeowners that were previously held prisoner to their current mortgage could have new options available.
One type of remortgage product is becoming more popular and that is the equity release remortgage. This type of remortgage is similar to the usual one in that the homeowner could find a lower interest rate and one that was fixed to hold that interest rate for a set term. However, the unique difference in the equity release remortgage is that the homeowner can turn their built up equity in the home into cash.
The cash released from equity can be used for many different things and the choice is fully up to the homeowner as it is their equity that has released the cash into their hands.
Homeowners could use the money for a dream holiday, a new car, or other major expense. Some might use the cash for paying down debt to relieve stress on their home budget. Other homeowners could choose to create an emergency fund.
Another popular choice among homeowners is to put value into their property. The money could fund a renovation to update appliances within the home, to upgrade a heating system to be more energy efficient, upgrade a kitchen or bathroom or other value building choice.
Another unusual value adding option is funding an historian's fee to discovery the history of the property. Many homeowners are finding that by doing a history search of their property they can add value to a property through validation of its provenance. Historic photos, maps, documentation, and genealogical history of past occupants of the home or land can add value to the home for future home buyers. It adds a sense of romance and interest to an otherwise average home listing.
It can also add a direction for décor with maps, photos, and related items to the land's past use put into the decorating scheme of the home.
Homeowners surely have as many uses for their equity release remortgage and many have more than just one. The great thing is that there is a remortgage product that will allow them to take action toward goals as well as finding a low fixed interest rate for the years ahead.