Another Mortgage Lender is Exiting the Market and Things Could Change for Borrowers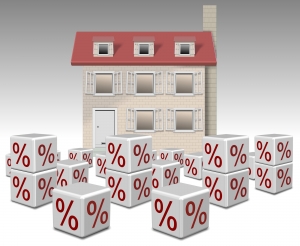 The mortgage lending market has become a fierce and competitive market. Lenders are fighting for the attention of borrowers as interest rates have remained low. Such a competitive market is great for customers. Mortgage deals are currently creative such as longer terms, some with 100% loan to value, and in some cases historically low for that lender. However, profits for lenders are declining and some are exiting the market.
In February AA Mortgages withdrew from the mortgage market and in May Tesco Bank followed. In July, Metro Bank sold off over £500m of loans. Just days ago, Sainsbury announced they would be backing out of the mortgage lending market and would be selling off their mortgage book which is valued at up to £1.4 billion.
Hopeful home buyers and homeowners seeking remortgages are likely to find great deals. Yet, with fewer lenders in the market those deals could become less and less attractive. Taking advantage of the current lending market could be a smart move and experts are encouraging borrowers to shop around. Brokers could be very helpful as they will have worked with many lenders and will have ready information that could be beneficial, such as which lenders will work with those with complicated borrowing situations. Brokers could also have exclusive offers that aren't made available to the general public.
The uncertainty of Brexit is certainly impacting the lending market. As caution sets in, fewer will be borrowing and that could make the market more competitive. It could also cause a greater impact to the lending market, and what that means for borrowers after Brexit's deadline of 31 October passes is yet to be seen. Taking action sooner rather than later could be the smart move in the very near weeks ahead.