April Brings Slower Average House Price Growth to UK Housing Market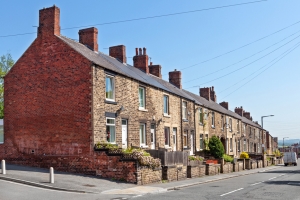 Month after month the average UK house price has risen and April was no exception. Although growth was slower, the average price climbed once again by 0.2% and now sits at £202,436. This new high follows the average price in March in which the £200,000 barrier was broken, according to Nationwide.
The April increase in average house price was low and has not been this low since the increase in November. The overall rate of increase for the year now sits at just less than 5%. Interest in buying property has been at a strong pace since the end of last year and into the beginning of 2016. This interest has not died but has slowed to match the growing concern over the June referendum in which the UK will vote to leave or stay in the EU.
The buy to let sector did experience an increase leading to April 1st, as a new tax was introduced for owners of secondary properties.
Nationwide economist Robert Gardner commented on the latest data to surface, saying: "This slowdown returns the annual pace of house price growth to the fairly narrow range between 3% and 5% that had been prevailing since the summer of 2015.
"It may be that the surge in house purchase activity resulting from the increase in stamp duty on second homes from 1 April provided a temporary boost to prices in March."
Gardner added: "It is possible that the recent pattern of strong employment growth, rising real earnings, low borrowing costs and constrained supply will tilt the demand/supply balance in favour of sellers and exert upward pressure on price growth once again in the quarters ahead."