Average British House Price Increases at Fastest Rate in Past Two Years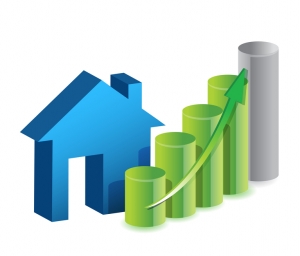 According to the latest report on the British housing market, house prices grew by the fastest annual rate since the beginning of the year in 2017. In the three months leading up to the end of May, house prices grew by 5.2% in comparison to the same period last year. This comes behind another surprising growth for the three months leading up to the end of April of 5.0%. These figures have come as a surprise to most experts.
Brexit had an impact on growth last year, and some believe that lack of growth is contributing to the unexpected figures of this year in the comparison. However, most expected that with the postponement of Brexit in the first part of the year to October would further strangle the housing market.
Apparently, home buyers have shown up to take advantage of the opportunities and are not letting the shadow of Brexit dictate their own goals.
One should also consider that the data includes continued weakening in the London housing market. Without the decline in demand in London, the data might have even been more robust.
The month of May's data revealed that the average house price grew by 0.5% from April.
Russell Galley, Halifax managing director, remarked on the housing market, saying, "The overall message is one of stability.
"Despite the ongoing political and economic uncertainty, underlying conditions in the broader economy continue to underpin the housing market, particularly the twin factors of high employment and low interest rates."