Average House Price Increases in Recent Data from HM Land Registry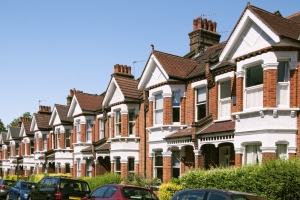 In the latest release of the HM Land Registry, we were reminded that even the data compilation of UK House Price Index has not been free of impact from the pandemic. The data released is accurate, but revisions may be made as more data becomes available. Currently, like other house price reports, the Land Registry report is showing an increase in the average house price. August data revealed that there was a 2.9% increase over July. The annual price increased by 10.6% making the average UK house price £264,244.
Home buyers have remained active in the housing market despite the end of the stamp duty holiday at the close of September. The data from the HM Land Registry does not yet show how the end of the tax discount impacted home buyers actions in the market.
Continued low interest rates have helped keep hopeful home buyers interested in the housing market despite rising asking prices. Some mortgage offers in the past few weeks have been at a level below 1%.
Of course, the very lowest interest rates often are reserved for those with impressive credit histories. Those same deals often are associated with higher fees.
Home buyers are encouraged to look beyond the lowest interest rates without disappointment. Even slightly higher interest rate mortgages can offer great deals. The offers might come with lower fees and other benefits such as free valuations and legal work.
The possibility of securing a historically low interest rate offer from a lender is also available to homeowners seeking remortgages which could result in substantial savings.
The growing increases in property values have added impressive gains in equity for homeowners. This has offered a unique opportunity to remortgage at a low interest rate to save money while also turning the equity into cash. The cash can be used as the homeowner desires. Many have stated they are going to use the money to improve and upgrade their home. In some cases, the improvements are to make their home more pandemic lifestyle friendly.
It is expected that hopeful home buyers will continue to show strong demand for property in the months ahead. Experts believe that once interest rates begin to rise, it could cause a natural cooling off of the housing market. That could occur in the early part of next. This means that the average house price should continue to show increases until the end of this year.