Average UK House Prices Now Higher Than Before the Great Recession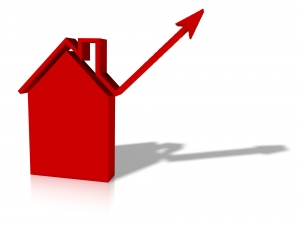 The housing market has shown remarkable resilience during the pandemic. Unexpectedly, lockdowns caused a review of dwellings and a strong desire grew for more space. Space to work, study, get fit, and a garden to spend time outdoors safely. The desire for a grander area of space may have been born from the pandemic, but it looks like it is going to stay as demand in the housing market has remained strong despite access to vaccines and relief from lockdowns.
While demand is strong, supply is low. It has pushed asking prices upward. A cooldown is expected as more are unable to afford higher asking prices, specifically the first time buyers, but the forecast is for the housing market to continue to thrive throughout the year.
Zoopla reported that the average asking price for a home is £230,700. This is 5.4% higher than the same time last year. Family homes are more popular with buyers than flats and those with gardens and outside the city area are in most demand. The countryside has received strong attention due to the available green spaces and gardens available to home buyers. This new trend is a strong switch from pre-pandemic when the city and close to the city was most desirable.
It has been reported that many homes are bought with higher offers than the original asking price and the average home for sale is on the market for fewer days than last year. A report from Propertymark noted that there were approximately 19 buyers per available property for sale.
The housing market is now at a level that is higher than before the financial crisis of 2008. Many question if that can be sustained and if perhaps the demand is driven fully by the pandemic lifestyle needs only. However, the pandemic seems to have caused a dynamic shift in wants and needs that appears to be much more than a short impacted trend.
Experts expect buyers to stay interested in the market. Those buyers might be facing higher asking prices, but borrowing is cheap with many lenders offering historic low interest rates on mortgages. Until the end of September there is a reduction of the stamp duty holiday for those buying up to £500,000. There are opportunities for buyers to borrow cheap and in some cases save on property taxes all while shopping for their pandemic and post-pandemic dream home.
For homeowners, the time might be right to sell at a higher profit than could have been found years ago. Those that stay put will find that their property value as a result of the robust housing market has put them in a better LTV, or loan to value level, and that brings them into better reach of low interest rate remortgages.
On average, according to a recent report, homeowners could save £400 with a lower interest remortgage. An equity cash release deal has been the most popular lately with homeowners as they use the cash to upgrade and improve their home along with monthly repayment savings with a lower interest rate. Fixed rate deals to lock in savings are also popular.
Those seeking a mortgage or remortgage will find a variety of products available from lenders and brokers. It should be noted that experts encourage buyers and homeowners to shop early and take action sooner rather than later when they find the right deal, as the processes are slowed down not so much from the pandemic as from the strong demand for lending.
Shopping online could make the process quicker by putting information in hand for review and comparisons. Then a borrower can narrow down the possibilities that best suit their needs. There are very attractive deals to be found and perhaps the best deal to be found in decades as lenders offer historically low interest rates. It's definitely worth a look whether a hopeful home buyer or a homeowner.