Bank of England Chooses to Keep Base Rate Locked for Now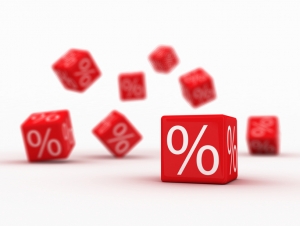 The Monetary Policy Committee of the Bank of England has once again chosen to keep the base rate at 0.5%. This was only one of the news making items of the latest meeting of the MPC. The other being in regard to the economic stimulus programme, which has also come out of the meeting unchanged at £375bn. Both results were somewhat expected as the UK economy continues to recover and strengthen with each passing month.
During the meeting of the MPC in May, the Bank of England stated it was in no rush to raise the rates and that has proven true for this month as well. Governor Mark Carney indicated the rates may remain low for several months. The economy has grown stronger and closer to a point though that interest rates could have to be raised sooner rather than later.
David Kern, chief economist at the British Chambers of Commerce commented on the decision of the Bank to keep interest rates at the current level, saying: "The decision to keep interest rates and quantitative easing on hold was the right one."
Kern continued: "With annual CPI inflation below target, the MPC can afford to wait before tightening their policy. The strong rise in sterling over the past year, making UK exports more expensive, is an important reason for not raising interest rates prematurely".
Growth figures of various sectors of the UK economy are now stabilising and the impact should make it potentially impossible to not raise rates. Along with strong employment, MPC members are seeing more reasons to possibly raise rates in the coming months.