Bank of England Expected to Raise the Base Interest Rate to Highest in Over a Decade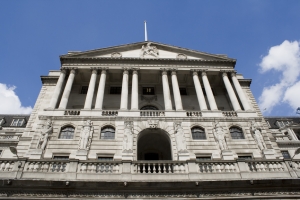 The Bank of England's Monetary Policy Committee (MPC) will be meeting this week to determine if the rising rate of inflation warrants another interest rate hike. The MPC has raised the rate during the last three consecutive meetings held in December 2021, February, and March. The rate during that time has moved from 0.1% to 0.75%. The odds are in favor of another rate hike and in doing so the MPC will have raised the standard base interest rate to the highest level in 13 years.
The MPC could also decide to sell off bonds to tighten up the economy. There are currently 847 billion pounds in government bond holdings. Selling would make the UK the first of major economic countries to sell off bonds accumulated during quantitative easing that began during the economic crisis period of 2008.
Inflation is at a 30 year high and is causing a hardship on household budgets. Consumers are paying more for food and goods as well as fuel and energy. Wages are not rising to keep up with inflation and this means that people are getting less for their money and in some cases households are having to make difficult financial decisions. Luckily the weather is warmer and there is some relief from energy costs to keep homes warm, but the current hardships could endure throughout the year and households should prepare for difficult times ahead.
Home buyers will certainly find it more difficult to climb onto the property ladder with higher interest rates. Without the opportunity to buy, they could be forced to endure the hardship of higher rental fees that might be above what average mortgage repayments for similar living features.
Homeowners could be facing a very difficult scenario ahead without preparation. Many will have acquired their current mortgage deal during the Bank's historic low interest rate level of 0.1%. Lenders offered low and competitive interest rate mortgage offers during that time. Having the ability to afford a mortgage with an interest rate based upon the Banks lowest rate in over 300 years does not mean it will be easily affordable when rates increase.
When homeowners reach the end of their mortgage deals they will face interest rate offers that will be far less affordable than they were previously paying. They will also be facing a less competitive market and find lending has tightened. Without remortgaging, a homeowner will be moved to their lender's standard variable rate (SVR) and could face repayments they would never imagined as they quickly increase during each MPC interest rate hike.
Only through remortgaging could a homeowner likely discover a more affordable interest rate and the ability to secure a fixed interest rate deal to lock in their rate for months or years to come. Because so few new homeowners are aware of the benefits of remortgaging, many will face the higher SVR payments and endure financial hardship perhaps until they have caused damage to their credit history and remortgaging relief is out of reach.
The MPC meeting will be held on 5 May and the rate is expected to increase at least by 0.25% to take the Bank's rate to 1.0%. The report on inflation is also due and will help determine the outlook for the economy and what could be expected during the next gatherings of the MPC.