Bank of England MPC to Meet This Week Over Interest Rate Cuts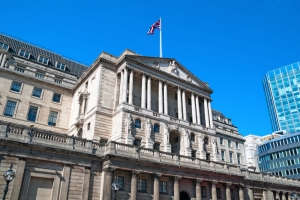 The Bank of England's Monetary Policy Committee (MPC) is due to meet this week on 6 August. Probably never has there been so much attention given to the meeting. In March, the MPC met not once, but twice, in which they cut the then standard base interest rate to a historic low of 0.1%. The response to the global pandemic from Covid-19 led to the cuts and many are anxiously awaiting the possibility of another cut and perhaps a move to UK negative interest rates.
Experts believe that the current rate will stay at 0.1%. However, it is expected that more stimulus will be put into the economy to help it along.
Once the decision is released it might push those borrowers that have been awaiting the outcome and hoping for a lower rate opportunity than the already low ones being offered by lenders to take action. A cut to the rates would be a reason to take action and borrow, but so would the decision to keep the rate steady.
Lenders had been very competitive in trying to attract borrowers when they began to lower their rate offerings in response to the MPC. However, there is just so much the lenders can offer at such a rate and still stay in a profitable business. After all, they take on the risk of the lending in such an unsteady economic time. Therefore, many lenders have reached their limit on the competitive and creative low interest rate deals being offered, including those in the remortgage market, and have begun to pull their lowest interest rate deals and replace them.
Higher fees are being associated with the lowest rate deals and some are more restrictive putting them out of reach of most borrowers. The good news is that often the slightly higher interest rate deal with the lower fees is actually the best savings deal for most.
Taking action whether the MPC cuts rates or not would be smart for most borrowers. Experts encourage homeowners especially to shop remortgages. Saving money with a lower interest rate on such a large debt such as is normal with a mortgage, could offer a homeowner a substantial amount of savings.
The next meeting after the August meeting of the MPC will not occur until the middle of September. Unless of course, there is an emergency meeting such as happened in March. Of course, we all hope such an occurrence does not happen and the response this month is the best in keeping the UK economy stable in such a trying time.