Bank of England Rate Setters Meet Thursday for Expected Interest Rate Hike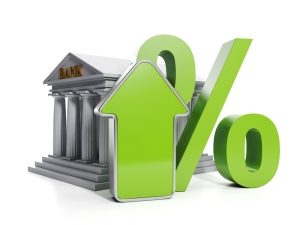 The Bank of England's Monetary Policy Committee will meet this Thursday. The meeting had been set for last Thursday but was postponed due to the death of Queen Elizabeth II. The MPC is expected to follow through with the planned Thursday meeting and experts are forecasting an even higher interest rate increase than last month. The first meeting that began the increases seen during the last six consecutive meetings was in December 2021 and took the historically low rate of 0.1% to 0.25%. All increases following were 0.25%, except for last month's increase of 0.50%. The expectation is for the rate to be hiked by 0.75% this week which would take the rate over 2.0% to 2.50%.
There is not a scheduled MPC meeting next month. There will be one in November and December. Without a scheduled meeting for October, it could put pressure in the MPC to be aggressive against inflation during the September gathering.
Borrowers have shown strong demand in the past weeks for the current interest rates, which are likely to quickly disappear after the MPC votes on Thursday. While the Bank's rate will most likely rise beyond the 2.0% level, borrowers are sure to see higher rates from lenders. Most likely double the 2.0% rate in most cases, if not more.
Homeowners are being encouraged to shop for a remortgage and to do so soon. When their mortgage term ends, they will be facing remortgage interest rate choices higher than they would have had when shopping rates two years ago or even in years prior to the historic low that came about due to the global pandemic's impact on the economy.
Without a remortgage, a homeowner will be moved to the lender's standard variable rate (SVR). That is a risky move as it could be a rate double found with a remortgage and subject to more increases as the MPC battles inflation way into next year.
Some homeowners are making their own predictions of what interest rates will look like in the future and are choosing to take on a penalty fee to end their mortgage term early. This allows them to choose from current interest rate offers instead of those that might be found when their term would expire.
With the ability to lock in a current low rate, the most popular remortgage product is a fixed rate remortgage. Homeowners are also shopping for other remortgage offers that could be helpful such as the equity cash release remortgage which converts built up equity in the property into cash. It can be used as the homeowner desires, but some have reported using it to upgrade and improve their property especially in making it more energy efficient as winter edges closer. Others are using the cash to consolidate debt, pay for holidays, and even prepare a cash emergency fund.
Homeowners unaware of where to start in the remortgage process are encouraged to shop online. It is fast and simple to visit remortgage lender websites. In doing so, a remortgage quote could be in hand in minutes. Visiting a remortgage broker website could offer many quotes from a variety of lenders, and perhaps an exclusive deal. The quotes could be reviewed and compared to find the best remortgage deal for the homeowners.
It is never too late to shop for a remortgage, and never too early. Whether looking to rush and escape a SVR, to prepare for a term that is due to end soon, or considering ending a deal early, shopping online for a remortgage will offer information that will be helpful in making decisions that could offer financial stability and relief in the months and perhaps years ahead.