Borrowers Facing Highest Interest Rate Set by MPC Since 2008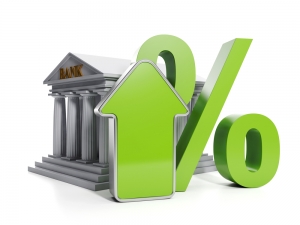 The Bank of England's Monetary Policy Committee (MPC) met today and due to the latest report on the economy and the level of inflation voted to increase the standard base interest rate again. It makes the twelfth consecutive meeting the MPC has hiked the base rate since December 2021. The rate increased by 0.25% and is now 4.50%, which is the highest base rate since 2008.
Unfortunately for borrowers, it did not take long for experts to offer their forecasts for more rate hikes to come. Inflation remained in double digits and is more than five times the Bank's target rate of 2.0%. Some called for the next rate hike to be in June with another 0.25% increase while others called for a more aggressive move of 0.50% against inflation and a wait and see tactic with rate hikes only when the MPC receives quarterly reports on inflation. This would allow borrowers relief for a time between rate hikes to prepare and adjust to the higher rates, including homeowners.
Homeowners have been the main topic of many experts and politicians when discussing higher interest rates. There are thousands that have come face to face with the new reality of higher interest rates and others yet to experience the shock to their household budget.
Two years ago, the Bank's standard base rate was at an all-time historic low of almost zero at 0.1%. Lenders were also offering historic low interest rates including offers of mortgages and remortgages. Those that borrowed fixed rate deals for the popular two-year term are now coming to the end of their terms or have done so already in the previous months of this year.
At the end of their term, they can choose to remortgage or to allow their lender to move them to their standard variable rate (SVR). Neither will come with offers seen two years ago, but with a remortgage they will likely be offered interest rates much lower than with a SVR. A lender's SVR could be double or more the interest rate found with a remortgage. This is why experts have been encouraging all homeowners to prepare for the toll the higher interest rates could have on their household budget.
Some homeowners, especially newer homeowners, not aware of how coming to the end of their term would cause them to lose their affordable historic low interest rate have had to make the decision to sell their home rather than find their debt unaffordable. Others have found help with their current lender offering interest only payments until they can adjust their financial strain. However, paying only on the interest of the loan leaves the homeowner paying zero on the principal of the loan and thus in the long run paying more for their property.
Rather than paying more than necessary, a remortgage is likely the best strategy for saving money. Not only could a homeowner likely find a lower interest rate with a remortgage versus a SVR, but they could choose a fixed interest rate deal to lock in the interest rate and shield against further rate hikes.
Shopping for a remortgage is easy to do online. A few minutes spent on the website of a remortgage broker could result in numerous quotes from a variety of lenders presented for the homeowner to review and compare. Also, brokers often have exclusive deals lenders do not offer directly to borrowers. Homeowners could also go website to website of remortgage lenders to gather quotes.
A homeowner can shop for a remortgage online at any time. Waiting until the end of a mortgage term is not necessary. A homeowner can contact their current lender if they are unaware of the details of their mortgage and when their term will expire. They can ask as to when a remortgage is possible, and most will discover they can get a new deal six months prior. Others might choose to take on a penalty fee to end their term and allow an earlier remortgage. This allows a homeowner to choose from current interest rates rather than possibly face higher ones when their term is due to end.
The MPC will meet again in June, but not in July. Due to the longer period between the June and August meeting, some experts believe another interest rate hike will occur in a few weeks. Whether it is another 0.25% increase or a more aggressive 0.50% is unknown. Rather than take risks, homeowners are encouraged to shop for a remortgage and determine what opportunities are available. Gathering quotes does not require a commitment, and it offers a wealth of information for proper planning as to what savings could be found and how to prepare for the loss of the most affordable interest rates in generations to the highest in over a decade.