Brexit Delay Could Offer Time for Home Buyers to Take Advantage of Opportunities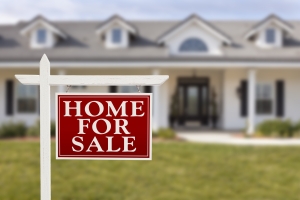 In yet another sign of the housing market slowing, it was revealed in the October data from Zoopla that it takes longer to sell a home. The average length of time it takes to sell a home is at a three year high and has increased by almost a month in length since 2016. Data from Nationwide revealed that the current average house price was at £215,368 for October. This is a 0.2% increase over the previous month of September and a 0.4% increase over October 2018.
There is still interest in the housing market from hopeful home buyers, but as the 31 October deadline for Brexit drew near caution set in. Now it is expected that with the new Brexit delay the market will show resilience as home buyers take advantage of lower asking prices and the low interest rates offered with mortgages.
Fixed rate mortgages are perhaps more attractive than they have been all year with longer terms and low interest rates. Some lenders are offering low interest rates with 10, 20, and 30 year terms.
In response to the data gathered by Nationwide, their Chief Economist, Robert Gardner, said, "Annual house price growth remained below one per cent for the eleventh month in a row in October, at 0.4 per cent.
"Average prices rose by around £800 over the last 12 months, a significant slowing compared with recent years. For example, in the same period to October 2016, prices increased by £9,100.
"Indicators of UK economic activity have been fairly volatile in recent quarters, but the underlying pace of growth appears to have slowed as a result of weaker global growth and an intensifying of Brexit uncertainty.
"To date, the slowdown has centered on business investment, while household spending has been more resilient."