Brexit Uncertainty Challenges Property Owners to Stay Focused on Remortgage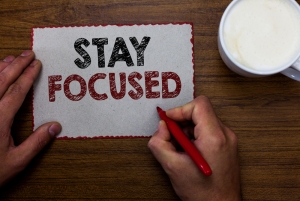 Brexit and the uncertainty surrounding it have created a market which can be considered by house owners one in which it is hard to nail down tough decisions. Not knowing what the best move is currently is the biggest decision of all for many owning property. Housing market experts are even having a difficult time forecasting what might take place as we see Brexit appear in the distance, but start to become clearer. For house owners considering remortgage, the best decision is to keep focus on the details at hand.
There are many steps a house owner can take currently to stay focused on the task at hand. For those remortgaging, there are a few details to take care of in the midst of all the uncertainty surrounding Brexit.
First, make sure all documentation is organised concerning what type of initial mortgage loan has been taken on the property. These documents are often stored in a home office or possibly a safety box within a bank. Collect them and make certain to keep them in a safe enclosure. Although many documents in a bank are now digitized, having hard copies is always the safest bet.
Next, read through the details of the initial mortgage loan and determine if there are any costs to paying off a loan before the loan matures. Some lenders stipulate there is an extra fee for early payoff of a loan.
Third, do some research and discover what the market is currently offering. There are many types of mortgage lenders offering a myriad of deals. Do research to discover what the market is able to offer through remortgage.
Concentrating on these first three steps will help any property owner stay focused on the process of remortgage easier and keep the distractions of Brexit at bay.