British House Prices Show Slight Growth While London Continues Decline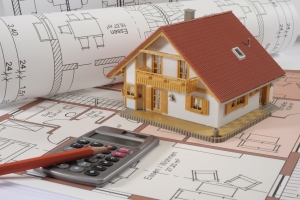 British house prices did not pull any top impressions in May. There was growth, but nothing to brag about. House prices increased compared with the same time last year by 0.5%. This followed a 0.6% level of growth from April. In the month to month comparison, therefore, the increase was merely 0.1%. Nationwide data may have shown weak growth, but growth in the shadow of Brexit is still something to be surprised at according to some experts.
It is thought that investors are taking a sideline in the lead up to Brexit, while an unexpected return to the market has been first time buyers. Rather than wait out for Brexit it appears they are taking action to meet their homeownership dreams while interest rates remain low and lenders are still a bit competitive for borrowers.
Robert Gardner, Nationwide's chief economist, remarked "While healthy labour market conditions and low borrowing costs will provide underlying support, uncertainty is likely to continue to act as a drag on sentiment and activity."
While the overall average showed some growth, the house prices in London fell for the eighth quarter in a row in the April to June period at 5% below the record high levels seen in early 2017. The level decline was 3.8% from the previous quarter and 0.7% in the year to year comparison.
Brexit is expected to continue to hold a grasp on the growth of the housing market, but it has proven resilient so far and with continued opportunity in mortgage lending hopeful home buyers surely will continue to show interest.