Competition Between Remortgage Lenders Offers Opportunity for Homeowners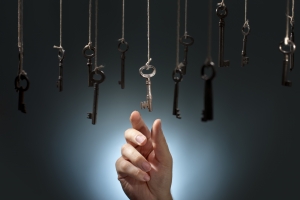 As the final countdown to the Brexit deadline of 31 October draws near, lenders are becoming more competitive than they were previously, which was already quite beneficial to lenders. There had already been a push between lenders to grab the attention of borrowers, and now, not only are there fewer players in the lending market with some of them taking an exit from what was seen as a less than profitable business plan, such as Tesco Bank, but competition is heating up. As lenders seek to be the one that a homeowner chooses to fund their remortgage, opportunity is growing.
When competition grows between the lenders it can mean more remortgage products to choose from and it can mean better deals. Just recently Santander offered the lowest five year fixed rate remortgage deal available currently on the market at an interest rate of only 1.55%. It is a record low offer for Santander on a deal with such a lengthy term. Only a day previously, HSBC had offered a five year fixed rate remortgage to a maximum value of £5 million for 1.59%.
Homeowners shopping for a remortgage will have to consider the overall savings of a deal. That would include any fees and other costs balanced against the savings offered by a low interest rate. Some deals, especially those with the lowest interest rate, could be tied to a high fee cost. For some, that fee could negate choosing the lowest interest rate, but instead make it smarter to choose one slightly higher, with perhaps a lower fee cost, and possibly an even longer fixed rate term.
No remortgage offer is perfect for every homeowner. Each homeowner will have specific needs to meet their financial needs and futures making shopping around for the right deal all the more important and current deals are certainly more attractive than at any time previously this year.