Competitive Remortgage Lending Market Good News for Homeowners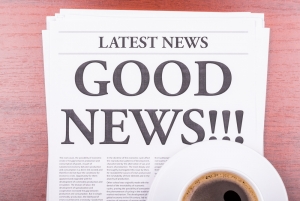 Homeowners may have been feeling the pressure to remortgage as Brexit nears and warnings come of increased rates sure to happen this year. The demand for remortgaging has had an impact on the lending market. Competition has increased for the many customers shopping around and that has made lenders more competitive and fighting for the attention of borrowers. The result is better deals being offered for those looking to build a safety net against paying more for their repayments than necessary.
According to a report by Moneyfacts, lenders have been reducing rates on fixed rate remortgage deals. This is good news for those that have yet to move off of their lender's SVR (standard variable rate). By securing a fixed rate remortgage, a homeowner can have peace of mind that their repayments will be fixed for the term of their deal.
The Bank of England reported that remortgage approvals increased to 50,400 in December of last year, which was up from November's reported volume of 48,900.
Demand for remortgages is expected to remain strong as homeowners are finding that there are savings to be found as well as the confidence in building a shield against interest rate increases through the term of their remortgage.
Experts encourage homeowners to shop around when considering a remortgage and push aside loyalty to their current lender. In addition, they suggest that homeowners not be fixated on only those deals with the lowest interest rate. A remortgage savings should be based on the overall savings of the deal and not just the interest rate savings. Sometimes the lowest rate could have more fees involved, which would make it less of an overall savings than one with a slightly higher interest rate.
The current competitive lending market makes this as good a time as any to consider a remortgage. Those that have had their current mortgage deal end and have been moved to their lender's SVR, those soon to have their deal end, and even those that are in the midst of their deal should shop around and discover what benefits are available with a remortgage. There is nothing to lose in gathering information while shopping for a deal, but much to gain should a deal be found that saves money, offers stability in repayments, and gives the homeowner peace of mind in the months and years ahead.