Cornwall Proactive in Meeting Housing Demand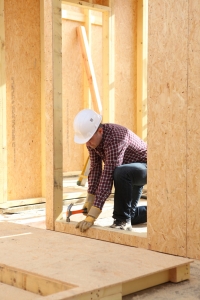 Housing demand everywhere in the UK is at extreme levels. No longer is the problem of housing shortage simple being talked about as an issue which will need to be dealt with in the future. The future is now and the problem is not something which can be planned on then dealt with tomorrow. A true housing shortage is threatening the livelihood of thousands of people unless it is acted upon right now.
Cornwall is an excellent example of a county moving to act in a proactive manner to solve the problem of housing shortage. The Cornwall Council is planning to build more than 47,000 new homes within the next 16 years. The growth is considered by The Campaign to Protect Rural England to be faster than most other places within the UK.
The response in building 47,000 is taking action on behalf of the 30,000 people who are currently on the waiting list for new homes.
Councillor Edwina Hannaford commented on the building ambitions, saying: "We've got policies that protect our AONBs (Areas of Outstanding Natural Beauty) and SSSIs (Sites of Special Scientific Interest) and all those protected landscapes, but there's still housing needs in those areas and we have to strike a balance."
According to government figures Cornwall is second on the list for areas to build affordable homes outside London. The only city ahead of Cornwall on the list is Birmingham.
In comparison to new homes being built, there has been an increase in the number of those house owners remortgaging to obtain a lower house payment. House owners are also realising other benefits from remortgages as there are still many attractive deals available.