Data Reveals Homeowners Remortgaging To Escape Pandemic Stress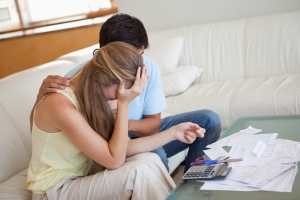 The novel coronavirus pandemic has had a major impact on the mental health of consumers. Not only is there anxiety over the illness in general, but also the safety of oneself and their family and friends. In addition to the worries over health concerns, there is the financial stress as well due to the pandemic. According to a recent survey, one group is finding some relief and peace of mind from the financial anxiety, and that group is homeowners remortgaging.
The survey was conducted by Natwest and revealed that almost one in 10 UK homeowners noted that they sought out a remortgage to relieve them of financial stress brought about by the pandemic.
The pandemic not only has brought on financial anxieties, but it has pushed many homeowners to put aside plans to move home as it was revealed two fifths of homeowners had planned to sell their home before the pandemic, but now 38% have curbed their intentions and are no longer planning to put their home on the market.
Remortgaging was so well considered by homeowners, that 62% stated they would consider remortgaging again to fund home improvements.
The majority of homeowners (43%) noted they had remortgaged to reduce their monthly payments.
With interest rates at attractive low levels and many fixed rate remortgage products available on the market, experts have encouraged all homeowners to shop around and discover what savings could be discovered.
The survey overall revealed that 74% of homeowners stated the remortgage had a positive impact on their lives.
A quick and easy assessment of how a remortgage could help any homeowner might be found by shopping around online. Most remortgage brokers and lenders offer quick quotes that will give a borrower plenty of information on the savings available and choices offered in remortgaging. With that information available, a homeowner can then proceed with how best the low interest remortgages could help their situation, and perhaps find the same peace of mind as others have during the pandemic.