Decision to Remortgage Now Best Time in Almost a Decade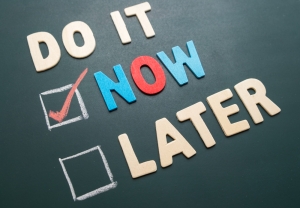 There have been fewer times better than the present to think about remortgaging, according to the latest data regarding the UK mortgage lending market. Interest rates are still at historic lows prompting more interest than now than in quite some time. In fact, those who purchased a property and are nearing the end of a two year deal are looking at a sizeable increase in monthly mortgage payment by deciding to revert instead of choosing to remortgage. This is of course referring to those who are on an SVR from their current lender.
The numbers are quite real and paint a sobering picture. The difference between the current Standard Variable Rate and the average lending rate two years ago is quite significant. In fact, there exists a wider gap now between the two than has been present in eight years. That is almost a decade, and those who are looking to secure a low payment or possibly save money each month are choosing to remortgage.
A remortgage has the potential to save hundreds and sometimes thousands off the current cost of the monthly mortgage payment. That is why thousands of UK home owners are now making the wise choice to remortgage and ease the financial burden a bit. Home equity which is now stored is also able to be accessed for payment on old debt, taking a holiday, or starting a new home renovation.
Charlotte Nelson, finance expert at Moneyfacts, commented on the current advantages of a remortgage, saying: "Two years ago the mortgage market experienced an aggressive drop in rates, which saw the average fall from 3.41% in October 2014 to 3.06% in March 2015. Borrowers who took advantage of lenders fighting to be the lowest in the market at the time could now find a difference of 1.50% between their previous fixed rate and the current average SVR (4.56%).
"Despite the base rate standing at a record low, borrowers will be shocked to find that their monthly repayments could increase by an average of £163.81 a month or £1,965.72 a year if they settle for the SVR [based on a £200,000 mortgage over 25 years on a repayment-only basis]."
Nelson added: "This could provide a strong motivation to remortgage, with the remortgage market having already seen substantial activity in recent months as customers have continued to take advantage of the record low rates. Especially as the average two-year fixed rate stands at 2.33% today, sitting on a lender's SVR should be avoided if possible.
"Faced with such a big jump in monthly repayments, it clearly pays for borrowers to shop around and remortgage. However, remortgage customers must consider all aspects of the mortgage to ensure they are getting the best deal for them."