Demand from Home Buyers and Home Movers is in the Forecast for Spring Season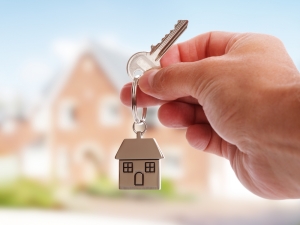 The UK housing market has the attention of many. Not only home buyers, home sellers, landlords, and those within the industry, but homeowners as well. With continued interest in the housing market, homeowners can be assured that they will have steady increases in the value of their properties. This increase and stability in built up equity can assist in getting remortgages, and it could put cash into hand with an equity cash release remortgage.
The interest in buying a new home is being fueled by many factors. The spring season is a normal time for the housing market to get more attention. Historically, sellers put their properties on the market and home buyers seek to make changes as the season of change takes shape. Spring signals all things new and for homebuyers and home movers that is the unconscious motivation behind the boost normally seen as the weather changes from winter.
The continued low interest rates are also definitely a motivator for home buyers. It could save a substantial amount of money to get a new property with the low interest rates found today versus just a few years ago. Since the interest rate is the cost put into a mortgage for borrowing, it will pay off to make sure that cost of borrowing is as low as possible. Lenders are helping out home buyers by offering very attractive low interest rate mortgages with fixed rates to lock in the savings for months and years to come.
In addition to the low interest rates, the government has offered a stamp duty holiday until the end of June. That completely voids any tax on property purchased up to the first £500,000 of all sales in England and Northern Ireland. There is a sliding scale for homes over that amount. The release of having to pay any tax or even part is a savings that home buyers can put toward the down payment or for needs associated with a new home and moving.
According to the Royal Institution of Chartered Surveyors (RiCS) and also online listing companies of properties, the inquiries and shopping online for property has increased of late. This signals that interest in home buying is not only still strong but growing. The deadline of the stamp duty holiday looming in the near future at the end of June, pushes hopeful home buyers to get the buying process in motion to be able to take advantage of the savings.