Demand in UK Housing Market Remains High Due to Low Interest Rates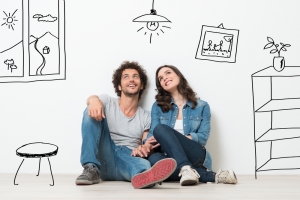 The housing market continued to flourish in the month of October, despite the end of the stamp duty holiday that concluded the last day of September. Nationwide has reported the average house price has increased by more than £30,000 since the Covid pandemic crisis began and that the average house price has risen above £250,000 for the first time in Nationwide's index reporting. The October data revealed an increase of 0.7% in October from the previous month.
The average house price reported by Nationwide in October was £250,011.
Other reports have revealed an average house price above £250,000 earlier. The Office for National Statistics (ONS) reported the average house price above the quarter of a million pounds level in the month of August, while Halifax reported having done so in October of last year.
The housing market is expected to continue to have strong demand despite rising asking prices. While the stamp duty holiday helped many find motivation to buy, and the pandemic lifestyle has pushed the desire for more room inside the home and in green spaces outside, the main motivator has been low interest rates. The historically low interest rates offered by lenders have made borrowing so cheap that it would be difficult to turn away from the opportunity.
A cooling in the market might not be far off as interest rates might begin to rise in the first part of next year. With warnings of possible increases in the interest rates, there could be a boost in the market beforehand. A recent forecast warned that within two years the standard base interest rate set by the Bank of England's Monetary Policy Committee (MPC) could be in double digits. That would be a drastic change in cost for buyers and homeowners in comparison to the now historic Bank set rate of 0.1%.
The MPC met on Thursday and left the standard base rate unchanged in their November meeting. It was not expected they would vote to raise the rate, but as inflation grows it could be necessary to increase the rate next year as many as three times. It could by the end of next year put the rate higher than it has been in a decade.
It is expected that the winter months might push hopeful home buyers to climb onto the property ladder now rather than wait until the usual spring season rush. With motivation strong as the pandemic continues and interest rates are excitingly low, the rest of the year should continue to see data that shows first time home buyers and home movers are definitely still interested in the UK housing market.