Discovering the Many Benefits of Remortgaging is Simple and Substantial Savings are Possible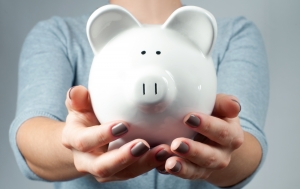 According to recent data from the ONS, there are more than a million households that will be facing higher interest rates in 2023 as they come off their mortgage deals. Over half of those facing the end of their mortgage terms obtained fixed rate deals when lenders were offering historically low rates. The change in interest rates could have homeowners paying hundreds of more pounds per month when they move to current rates.
In December 2021, the first increase occurred of twelve consecutive meetings in which the Bank of England's standard base interest rate was increased. It moved upward from almost zero at 0.1% to the current rate of 4.50%.
For those that secured their interest rate when the Bank's rate was historically low and are coming to the end of their term, the difference in their cost of borrowing could cause affordability issues. That is why experts are concerned about the impact higher rates are having on homeowners.
According to experts, shopping for a remortgage offers homeowners at the end of their term or nearing it an opportunity to save money.
When a term ends, the homeowner could either remortgage or allow the lender to move them to their standard variable rate (SVR). The SVR of the lender could be double or more the rate offered with a remortgage. Not only could homeowners save money by choosing a remortgage over a SVR, but with a remortgage the homeowner could choose a fixed rate deal and save against further rate hikes.
The Bank's Monetary Policy Committee (MPC) could increase the rate to 5.0% according to economists. Another 0.50% rate increase in the coming months could cause further hardship to households, including homeowners currently on an SVR or even on a variable rate not yet near the end of its term.
All homeowners are encouraged to shop for a remortgage no matter where they are in their term. Some have chosen to take on a penalty fee to allow remortgaging early at current rates rather than wait until their term ends and possibly face higher rates.
There might be a slight window in which homeowners could save even more, for according to reports many lenders have held off increasing their rates after the last hike by the MPC during the May meeting. This means lenders may have left their best interest rates available, which offers more savings, but it might not last and shopping for a remortgage should be a priority.
Luckily, shopping for a remortgage is quick and easy to do online. Getting numerous quotes to review and compare could be done in minutes by visiting the website of a remortgage broker. Brokers could also have exclusive deals not offered directly from lenders to borrowers. Visiting a remortgage lender could also offer a quick quote.
Homeowners are encouraged to shop for a remortgage and review quotes to find what opportunities are available, and also to consider what savings are available. Surprisingly, this could mean overlooking the lowest interest rate remortgage offered. Often the lowest rate has fees and other costs that could negate the savings of the low rate, while a slightly higher rate might have lower fees and overall provide the greater savings.
By taking the time to gather quotes from a remortgage broker or lender, a homeowner could review them to find the benefits they are most interested in such as savings, cash equity release, a longer term, or the currently popular fixed rate deal.
There are ways to save money with a remortgage and the savings could be substantial. Rather than miss out, homeowners should consider remortgage shopping online no matter where they are in their current term. There are certainly opportunities to be discovered with remortgaging and it is why experts encourage remortgage shopping for all homeowners.