Divide Shrinks in Housing Costs North and South of City of London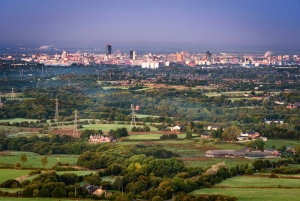 For years, property values have escalated in the city of London. The capital city has seen price growth over the past decade from investment in property by foreign owners, as well as long-time residents of the UK. This has led to an affordability issue for many looking to move home closer to their place of work. It has become impossible for many to consider such a move now with the high prices of many houses. The Brexit vote has also placed constraints on further house price growth, according to many close to the housing market.
The latest data regarding the capital city and surrounding areas suggests the house price divide separating the north and south is shrinking. Slumping property prices in London is creating a new type of affordability map.
Areas like Manchester and Birmingham are now considered hotter zones for growth compared to London. This will ultimately result in higher property prices for the northern areas and their suburbs.
Property prices in London have increasingly become less affordable in the last few years, especially for young buyers. The average cost of a property within the city limits of London now sits at £484,000, according to the Office of National Statistics. This is almost twice the average cost of a home anywhere in England.
Nitesh Patel, housing economist with Halifax bank, commented on the state of housing costs inside the city of London, saying: "Affordability issues suggest that price growth will continue to remain low. [But] outside London, there are few signs of significant stresses."