Easter Weekend Bank Holiday Weather Might Bring Boost to Housing Market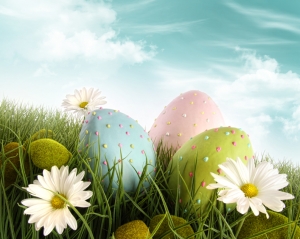 Today is the start of the Easter Weekend Bank Holiday. According to weather forecasts this weekend will bring the hottest ever recorded for Easter Weekend. The fact that people will be experiencing days off from work as well as unprecedented warmer weather the housing market could be the benefactor of a boost as home buyers turn an eye toward purchasing.
The spring weather is normally a time when hopeful home buyers come back to the housing market after absence caused by inclement winter weather and recovery from the busy end of year holiday season. Easter weekend is the unofficial start to spring, because even though the calendar may say it is spring, often winter holds on and brings moment reminders that it has not yet let go. However, during the Easter weekend it seems that nature takes hold and plants green up and people begin to spend more time outdoors.
With the longer days and warmer weather, home buyers seem to be more motivated to take action. Since there are low interest rates and aggressive home sellers looking to make a deal, it might be that things are falling into place to put a boost into the housing market despite the uncertainty that still lingers in the consumer market with the Brexit delay.
As data is reviewed in the weeks ahead it will be revealed if the normal spring boost occurred and home buyers decided to escape rising rental fees and make their homeownership dreams a reality. More so, it will be seen if the Bank holiday along with record breaking warm weather brought more optimism than usual and the housing market gets an unexpected boost beyond the usual.