Equity Cash Release Remortgage Could Be Answer for Household Budget Shortfalls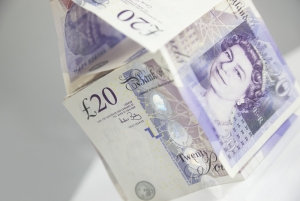 The global world might be trying to grasp some sort of normal currently, but make no mistake, there is still a Covid-19 pandemic impacting lives and economies. Individuals are at a loss of what steps to take to prepare for the rest of 2020, especially during the hard winter months ahead which could have both influenza and coronavirus slowing down back to work and back to school efforts. Trying to prepare financially and give relief to one's household budget for some is a priority in facing the unknowns and for homeowners the answer could be an equity cash release remortgages.
Currently remortgage lenders and remortgage brokers have opportunities to save money and for many the savings could amount to thousands due to lower interest rates. The Bank of England's standard base interest rate was cut only months ago to the lowest level in history at 0.1%. In comparison to what interest rates homeowners are paying on deals they secured two or more years ago there could be a substantial savings to be found. With a fixed rate remortgage, that savings could be locked in for years.
Not only could cutting the monthly cost of one's mortgage repayments down give relief to a household budget, but with an equity cash release remortgage, shortfalls could be met, debt consolidated or paid off, and perhaps a cash emergency fund set aside for the unknowns ahead.
Weeks ago the number of remortgage offers on the market was fewer than those available today. More offers have been made available by remortgage brokers and lenders in the hopes of grabbing the attention of borrowers. There are low interest rate deals available and those include fixed rate deals, equity cash release, and higher loan to value (LTV) deals.
Quick and easy shopping online is encouraged by experts for all homeowners. A few minutes investing in gathering remortgage quotes and information could lead to a discovery of savings, for no one should be paying more than they have to, especially now.