Equity Cash Release Remortgage Could Offer Opportunity for Home Improvements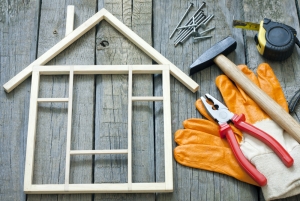 The pandemic lockdown kept many people at home. That time might have given homeowners the chance to look around and discover needs for maintenance, choices for improvements to increase property value and living comfort, or how to save money with other updates to the property because studies show that more homeowners are committing to home improvements. Whether choosing to upgrade the home for reselling, or to make it more comfortable for a growing family, or to weather proof to save money on heating in the winter, the funding could come from an equity cash release remortgage.
By taking advantage of the low interest rate remortgage deals being offered by lenders and brokers, a homeowner could not only save money on repayment levels, but they could turn their built up equity into cash. When equity is converted into cash during a remortgage, the money released can be used by the homeowner how they desire. There is no stipulation for how the money should be spent. The cash could be used for home improvements to increase the value of the property, for upgrades, to pay down other debts, or fund an emergency fund to offer peace of mind during the pandemic.
Not every lender or broker will have the same deals, so experts suggest that homeowners throw away loyalty to their current lender. By shopping around with other lenders and remortgage brokers they could better discover the best deal for their needs.
While releasing built up equity into cash is not the right choice for all homeowners, nor is it necessary with a remortgage, it is indeed an opportunity for putting cash in hand for projects and needs during the global pandemic for those that can take advantage of it.