Equity Cash Release Remortgage Could Pay Off High Interest Rate Credit Card Debt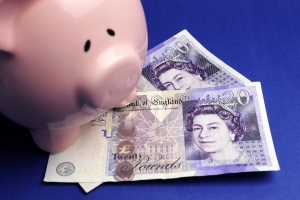 According to a recent report published by the data website Moneyfacts, the highest credit card debt interest rate ever recorded since data collecting back to 2006 has hit. The average rate (APR) is now at 24.7% and that might not be the ceiling rate. Unfortunately, there could be a very good chance that such an increase in credit card debt interest rates might go unnoticed by consumers, especially since savings banking and lending interest rates are very low. Consolidating debt and paying down the highest interest rates being charged on debt could be a financial health saver and a remortgage might be able to help.
Many homeowners have built up equity in their property that could be released as cash. The cash can then be used however the homeowner wishes. It could be used to pay for a major purchase such as a car, or to upgrade the home's kitchen or bathrooms, or to upgrade the heating system before winter, or it could pay for a dream holiday. Many have chosen to use the cash released from equity to consolidate debt. For some, the amount of cash released could pay off all debt except for the mortgage repayments.
An equity cash release remortgage could not only offer cash in hand to the homeowner, but it could actually offer an opportunity to reduce monthly repayments if the remortgage is connected to a low interest rate.
What opportunities are available could be quickly discovered by shopping around online. Many remortgage brokers and remortgage lenders offer quick quotes on their websites. After a few questions are answered, the homeowner will receive information on what remortgage deals could be available. Once a homeowner reviews the information, they can then choose if a remortgage is right for them whether the goal is to save money overall with a lower interest rate, to secure a fixed rate to protect against rising interest rates in the years to come, or to release equity into cash to put cash in hand. It could be one of more of these reasons, or all of them.
With so many opportunities available in remortgaging currently, escaping high interest rate credit cards could be but one of the many reasons to seek a remortgage.