Experts Warn Homeowners to Shop for a Remortgage or Lose Out on Current Savings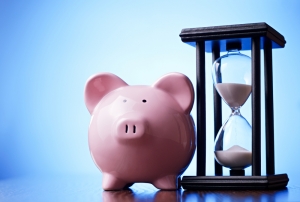 Experts have been encouraging homeowners to shop for a remortgage in the hopes of escaping paying more than necessary. As interest rates have risen, so has the cost of borrowing. For homeowners coming to the end of their mortgage term, higher interest rate choices amount to higher repayments. A remortgage could save money at a time when savings could be most needed and shopping for a remortgage could provide the answer as to how much.
When a homeowner comes to the end of their mortgage term, they have the choice to remortgage or allow their loan to be moved to the lender's standard variable rate (SVR). A SVR typically is attached to a higher interest rate than what could be found with a remortgage. Therefore, a SVR would typically be more expensive than a remortgage. By choosing to remortgage, a homeowner could save money rather than pay with a SVR.
Choosing a fixed rate remortgage could save even more by locking in an interest rate and shielding the homeowner from any further rate increases by the Bank of England. It should be noted a SVR is subject to increases due to the variable nature of the loan.
According to the Office for National Statistics (ONS), 1.4 million homeowners will be coming to the end of their current terms and will face higher interest rates than what they were previously paying. Repayments could in some cases cause difficulty with affordability, especially if they allow their loan to be moved to a SVR and miss out on the possibly lower interest rates to be found with a remortgage.
The ONS reported that 57% of the fixed rate mortgages due to renew this year are paying on an interest rate of 2% or lower. The average rate of two-year remortgages offered last week was at 5.75%. It could be assumed that an SVR would be even higher. Therefore, homeowners paying at 2% or less will see their interest rate doubled or more when their current deal ends.
The Bank of England's Monetary Policy Committee (MPC) has increased the standard base rate during each of the nine last consecutive meetings. The last meeting, held in December 2022, resulted in a 0.5% increase taking the rate to 3.5%. The next MPC meeting is scheduled for February, and another increase is likely. It was reported in November by the Office of Budgetary Responsibility, the rate is forecasted to reach 4.8% by the end of 2023.
An example of the resulting increase due to higher interest rates is offered in the situation of a mortgage of £100,000. An increase in the interest rate from 2% to 6% could result in a £200 interest rate increasing to £600 increase in repayment. Of course, this is only the interest rate increase. Many homes are attached to mortgage debt levels much higher, and the cost of borrowing would be more expensive.
In a recent poll, almost half of those with mortgages reported being worried about affordability due to higher interest rates.
There is no turning back the clock to discover interest rate offers from lenders at 2% or below. This would have been a choice before the MPC increased the base rate from its all time low of almost zero at 0.1%. However, the rates of today are likely to be lower and therefore cheaper to a homeowner than rates found in the near future.
By remortgaging sooner rather than later, a homeowner could choose from rates that might disappear in the weeks ahead as the MPC votes to increase the base rate again.
Remortgage shopping online is quick and simple. Visiting a remortgage lender website allows a homeowner to obtain a quote of a possible remortgage deal. Going to another site will offer yet another quote to compare. A homeowner could also visit the website of a remortgage broker to discover exclusive deals and obtain numerous quotes from a variety of lenders at one website visit.
Once a homeowner has quotes in hand, a choice could be made as to which remortgage deal would offer the best opportunity to save and/or offer shield from further rate hikes. As stated earlier, the next MPC meeting is in February, so there is little time to begin the search for a remortgage at current interest rate offers.