Experts Worried for Homeowners as Interest Rate is Hiked to Highest Level in Decade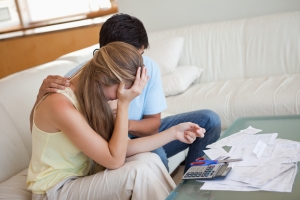 The Bank of England's Monetary Policy Committee (MPC) met today and as expected they hiked the standard base interest rate. The rate was moved by 0.25% to 1.25% and is now the highest it has been in 13 years. The interest rate hike comes during a time when household budgets are already at a strain. Many were still in recovery mode from the pandemic and lockdowns. Inflation and higher costs of fuel and energy are also a concern, and for some the rate hike will cause financial difficulties.
Experts are concerned about homeowners. Many will have over the past years taken little notice that their mortgage term has ended and they were moved to their lender's standard variable rate (SVR). When rates are low, especially at a historic low such as was the case last year, it would not appear to be an issue for allowing a mortgage to be moved to a SVR. Now, not so much.
On a SVR, the homeowner should expect to see their rate change and rapidly when the MPC issues a change in the standard base rate. If it is lowered, it is not a concern. If it is raised, it should send off alarm bells for the homeowner.
Since December, the MPC has had five meetings. Each of those meetings has resulted in a rate hike. It has grown from the over 300 year historic low of almost zero at 0.1% to 1.25%. While the rate is still quite low in terms of what homeowners from decades ago expected to pay, many new homeowners have never seen such a rate and will not be used to how it will impact their budget.
The bad news is that this is not likely to be the last of the MPC rate hikes. Inflation has a target rate set by the Bank of 2.0%, and it is now at 9.0%. There had been dire warnings for everyone to prepare for inflation to grow to 10.0%, and now the warning is 11.0%. Without wages matching the increase in inflation, households will fill the pinch of higher costs of just about everything.
There is a strategy that could offer opportunity to homeowners. Especially those on a SVR, but even for those that have not had their mortgage term end. Remortgaging could offer relief and peace of mind from the rate hikes, of which there will likely be more.
With a remortgage, a homeowner could discover that they have choices of lower interest rates in comparison to their SVR. They could also choose a fixed rate deal which would lock in the chosen rate until the end of the term. This could be a smart choice as the homeowner will be able to choose from rate offers currently available rather than rate choices weeks or months away which could look very different from today.
Shopping for a remortgage online is a great place to start for those seeking information on what remortgage offers are possible. It is fast and easy to either go to a remortgage broker site to get quotes from many lenders in which to compare and review or go website to website of remortgage lenders. With quotes in hand, choices could be made and offer an escape from a mortgage repayment increasing again and again with each rate hike.
The MPC will not be meeting in July, but will do so in August. There is strong demand for remortgaging and homeowners should not delay in taking action soon. Getting the process going could assure a quicker outcome before rates rise again or lenders pull their best deals.