Favourable Deals Available to House Owners Interested in Remortgage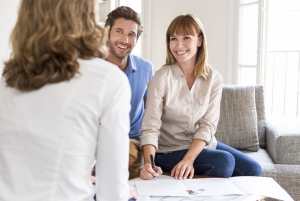 UK house owners focusing on a possible remortgage during the cold winter months could be waiting for just the right time, according to the latest research. Demand across the board within the housing market is falling and has been falling for months. Transactions are down, house price growth is down, and demand has followed suit as the worst weather of the year is looking in our direction. Overall, this could be the best time of this year to consider a remortgage and potentially start saving money on the cost of the monthly mortgage payment.
Lenders are currently in a competitive joust with one another, each making an attempt to turn the head of the next possible client. Mortgage lending has fallen off with buying demand and that has created quite an attractive mortgage lending scenario for house owners who might be focusing more this winter on saving money to get a good jump on next year.
Brexit has created a weight of uncertainty which has not diminished and will likely be felt all the way to its official date of March 29. Recent figures of possible falling house prices have also made people wary of the direction the housing market could be going.
These symptoms of a slowing down housing market means one thing for those house owners interested in pursuing a possible remortgage for the end of the year. What it adds up to is a favourable position searching for a remortgage deal.
Instead of raising rates since the August increase of the standard base rate, lenders have either held rates constant or lowered them. That is no truer than now and opportunities for a deal laced with incentives are available for house owners to take advantage of.