Fewer Choices in Remortgage Products Puts Homeowners on the Hunt for a Deal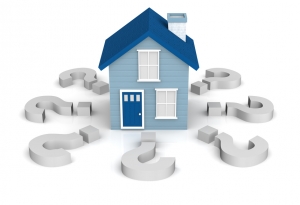 Homeowners are shopping for remortgages and experts believe that is a smart strategy. There might be substantial savings to be found for those that could benefit from a remortgage, especially one with a fixed interest rate. Those homeowners that have had their mortgage term end and failed to remortgage were moved to their lender's standard variable rate (SVR). Borrowers moved to a SVR could be paying on an interest rate double or more that found with a remortgage. Not only could they likely find savings now, but even more later on as they would be saved from further interest rate increases.
Currently, the most likely reason for remortgaging is savings, and the most popular remortgage product is one with a fixed interest rate.
It has been reported that while more homeowners are shopping for remortgages there are about 10% fewer remortgage products to choose from than this time last year.
It need not be a frustrating search for the best remortgage deal. Shopping for a remortgage online is fast and easy. Simply visiting a remortgage lender site and then onto others will put quotes in hand to review. Visiting a remortgage broker site could provide many quotes from various lenders to consider at a one-stop shopping experience. Brokers often have exclusive deals from lenders that they do not offer directly to borrowers, which could be reason enough to shop with remortgage brokers.
Homeowners are indeed seeking out fixed rate deals, but there could be other types of remortgage deals to consider. A popular choice is the equity cash release remortgage. It offers a remortgage deal as well as turning built up equity in the property into cash. The homeowner can use the cash as they wish, such as to pay for a wedding, fund a holiday, consolidate debt, create an emergency fund, or to upgrade and improve the property. Perhaps making the home more energy efficient to save even more money could be an option.
No matter the remortgage benefit or opportunity that is the best choice for a homeowner, it should be noted that it would be of the most importance to take action sooner rather than later. The current interest rate offers could change quickly and disappear from the market while being replaced by more expensive deals.
Higher interest rates are expected beyond the current level as the Bank of England's Monetary Policy Committee (MPC) works to control the rapid growth of inflation. The Bank's standard base interest rate has been increased during each of the last six consecutive meetings. The last meeting in August resulted in the highest incremental increase in 27 years at 0.50% putting the base rate at 1.75%. Another majority affirmative vote for the same level increase would put the rate at 2.25%.
There are three more scheduled MPC meetings before the end of the year. The next one is 15 September, there is not a scheduled meeting in October, but there are two more in November and December.
In December of last year, the Bank's base rate was at an all-time historic low of 0.1% and a year later it could be at a level not seen previous to the economic crisis.
There is little that can be done to escape the impact of inflation other than avoid spending, escaping the higher costs of energy will require assertive and creative efforts, yet escaping the higher interest rates impacting a property loan could be as simple as shopping online for a remortgage. There may be fewer remortgage choices, but a few minutes shopping online could be all it takes to discover the best remortgage for a homeowner. The savings overall, both now and into the future, could be beneficial to finding relief in such a difficult economic environment.