Fewer Homes being Added to Pool of UK Houses for Sale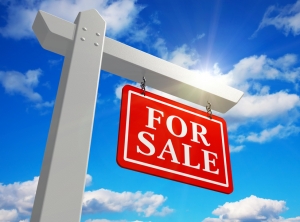 Recently released data indicates the number of homes added to the market for sale is dropping, which is adding to the already increased demand for remortgage. The May total of homes added to the market slipped almost 20%, settling in at 27%. This is a significant change from the month prior which totaled property valuations as a percentage of market activity at 45%. Fewer homes added to the supply end for possible sale means an increase in the number of remortgagors.
Fewer UK residents are moving home. In regard to the latest data and other related data, members of the property ladder are becoming quite set in a wait and see mode. This is prompting more people to consider remortgage and simply improve the residence they now reside in.
Remortgage activity has been slightly inconsistent this year month to month. Many home owners are still finding deals through lenders offering extremely low interest rates coupled with low admin fees.
John Bagshaw of Connells Survey & Valuation commented on the current climate in the housing market, saying: "The wind has been knocked out of the market's sails. Fewer people are choosing to move home. The limited housing stock means that people already on the property ladder can't see their next move in the market.
"After major votes and the economic turbulence of the past few years, many potential movers have adopted a near constant wait and see attitude. With a hung parliament heading into Brexit negotiations, the uncertainty in the market looks set to continue."
Bagshaw added: "The long-term increase in property values over the past seven years has reduced the financial incentive to move, with more homes slipping into the higher stamp duty bands. This means potential sellers could face a larger tax bill should they chose to move up the ladder when buying their next home, thus making it more difficult to free up housing stock to be used more efficiently."