First Time Buyers Take Over as Largest Home Buying Group This Year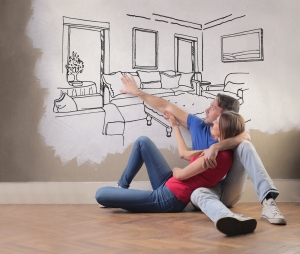 The housing market has remained resilient throughout the lead up to Brexit this year. Rather than the doom and gloom some experts forecasted, there have at times been surprising reports with data revealing hopeful home buyers were not to be deterred. With low interest rates, long term deals, lower asking prices, and in some areas more inventory of homes to shop, home buyers were treated to a very inviting market. One particular type of home buyer, the first time buyer, has been the most active.
According to research by Zoopla, the first time buyer demographic is likely to be the largest home buying group for this year. Longer mortgage terms, low interest rates, and stamp duty relief are not only helping first time buyers onto the market, but they are bypassing the usual flat for a three bedroom home. Of all buyers, 36% were first time buyers.
The government scheme of Help to Buy is also proving to be helpful in getting first time buyers onto the property ladder.
Richard Donnell, Research and Insight Director of Zoopla, remarked, "First-time buyers have been the driving force behind the housing sales market in recent years. Lower mortgage rates and improving mortgage availability have supported the growth in numbers across the country.
"Despite increased barriers from high house prices in southern England and mortgage regulations, the appetite to buy their first home remains strong. Whilst the outlook is more challenging in London, growth in first-time buyer volumes is expected to be driven in regional markets where affordability remains attractive, supported by greater availability of higher loan to value mortgages.
"The greatest potential for further growth in first-time buyer numbers is in the north-west and Scotland, where growth has been most robust recently.
"Changes to the Help to Buy scheme in England from 2021 could have an impact on the 14% of first-time buyers using this scheme to buy their first home.
"However, the impact could be offset by higher loan to value lending and newer forms of tenure such as shared ownership.
"First-time buyers will be the largest buyer group this year and there is no evidence that the long run appetite for home ownership will diminish any time soon."