First Time Home Buyers Supporting Housing Market as Year Ends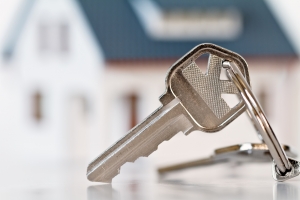 Recent data has revealed the largest identified demographic of buyers in the UK housing market is that of the first time buyer. In fact, first time buyers are expected to not only be the top group of home buyers in the UK for 2019, but in the next as well. This comes as the Help to Buy scheme closes and Brexit is still impacting buyers and sellers. The new buyers chose to disregard expected caution due to a slowing global economy and Brexit, and instead grabbed the opportunities present in today's market of low interest rate mortgages and lower asking prices from property sellers.
According to UK Finance, England, Wales, Scotland, and Northern Ireland have all experienced increases in the volume of first time home buyers. Even in London, first time home buyers were busy taking advantage of the current opportunities available to buyers. The capital saw a 1.3% increase of first time home buyers in the third quarter of the year compared to the same quarter in 2018, at a volume of 11,510.
The largest percentage increase of first time buyers was in Northern Ireland for the third quarter, at 6.7%, with 2,880 new homeowners. There were 8,810 first time buyers in Scotland, which was an increase when comparing third quarter data of 2019 to 2018 of 1.6%. For the same time period, Wales had an increase of 4.1% of first time home buyers at a volume of 4,310.
Those first time home buyers are taking advantage of fixed rate deals according to mortgaging reports. Most are favoring two year fixed rate mortgages. When it comes time to a remortgage, it will be interesting to see where the interest rates land, because currently many mortgages are connected to historically low rates offered by the lender. While home buyers are taking advantage of current low interest rates, so are homeowners. They are securing low interest remortgages to offer peace of mind and savings for the years ahead.