First Time House Buyer Salary Requirement Increases in Last Three Years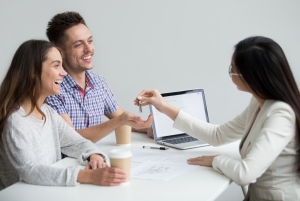 The challenges faced by first time home owners have always been there and now more than ever it is becoming harder to afford a first home due to increases in house prices and other factors. The latest data indicates first time buyers face quite a challenge being able to afford the average home price. During the last three years, young buyers looking for a spot on the property ladder must earn almost 20% more in salary to afford a basic property.
Beyond the need to earn more in salary each year to afford a property, data from Hometrack also shows only three cities out of twenty becoming more affordable since the year 2015.
Two cities in particular have become especially difficult to afford purchasing a property in during the last three years. These two cities are Bristol and Manchester. Blistering growth in house prices have caused these areas to require increase in salary of almost 25%. First time buyers struggling to get their feet set are not only trying to save enough for a down payment, but still transitioning to potentially a car payment, affording the cost of their own clothing, and possibly their own groceries whilst living in a rental property.
Wage growth is an ongoing issue which has just grown above the rate of inflation. This is quite necessary as the rate of house prices has flown past wage growth over the past two decades, easily casting a shadow on hope for many millennials seeking a spot on the property ladder.