First Time Property Buyers Make Surge in February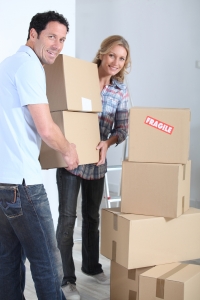 First time buyers have made quite a strong move in the last year according to the latest round of economic data. UK Finance data suggests first time buyers have increased in the last few months, just ahead of the Brexit process. February figures show an increase in first time purchases by 4.1% compared with the same month of 2018. First timers are not only showing up, but making a statement by increasing the number of properties bought in only the second month of the year.
First time home buyers are buying property and have now made five months in a row of increases in purchases year on year. This is a surprise to some housing specialists who see the last several months as a time of uncertainty and lack of optimism. Brexit has placed stress on many in the housing market who have planned to purchase or sell property. Many put the brakes on any decisions and have planned to wait until after Brexit to decide what exactly to do.
Some economists have weighed in on the issue with first timers claiming they believe it is a matter of family members pitching in to help them out with deposit. Parents are even believed to be the main ones making it possible for first timers to obtain approvals on properties up for sale.
Parents passing on wealth could be the main aspect of helping out first timers as wages have not made a move forward in some time. Inflation continues to outpace the critical determining factor which affects much which is affordable in the housing market and beyond.