Fixed Rate Remortgage Deal Typically Favourable to Lender SVR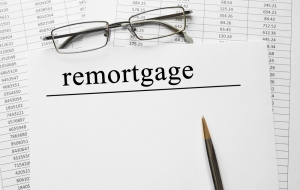 It is well known by many who have obtained home mortgage deals what happens as that initial deal matures. After the initial loan matures, the house owner owns a deal which reverts to the lender standard variable rate loan, or SVR. That mortgage typically includes a much higher interest rate. This higher interest rate naturally impacts the monthly mortgage payment and put the house owner immediately under a potentially massive amount of stress.
The figures have been researched and analysed and results are clear according to the hard numbers. The example put to the test was a house owner sitting on a mortgage amount of £173,677.
If that house owner allowed the mortgage deal to slide over to the lender standard variable rate for six months the resulting amount of interest paid would be £7,549. This is at an interest rate of 4.39%.
But, another side of this arrangement could result in a different outcome. If the same house owner remortgaged to a deal with a fixed interest rate of 1.76%, interest paid for the year would be £3,102. That is a difference of more than £4,000. The difference is substantial, and this is just one example of one home owner obtaining a new deal after their initial deal had matured.
SVR mortgage loans have always been comparatively higher in general, according to a number of housing specialists. But, with rates falling lately due to lower demand and Brexit uncertainty, a divide this large is becoming more common.
House owners are being urged by housing experts to consider a fixed rate remortgage deal. It could make a surprising difference to the entire financial landscape of a household looking to cut costs.