Freshened Help to Buy for First Time Buyers to Launch in December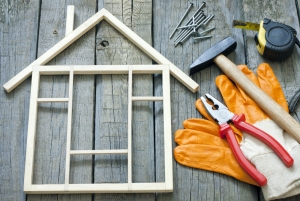 The housing market is expected to get yet another boost during the pandemic by a fresh Help to Buy scheme that is meant to help first time buyers. The new scheme will begin on 16 December and is set to run until the year 2023. This is good news for the economy as the housing market has had a positive impact. People buy homes and they spend more money to get their home ready to occupy. They have a positive impact on their new community through spending when fewer are shopping locally or able to dine out.
Another positive impact is that home values will continue to climb and that is certainly good news for homeowners seeking to remortgage.
The increase in the value of one's property will make them qualify for better remortgage offers. It will also allow them to take their increase in built up equity and turn it into cash with a remortgage. The cash could then be used to improve and upgrade their property as many are doing to fit their new pandemic lifestyles. Of course, investing into one's property can then once more increase the home's value.
The refreshed Help to Buy scheme is much like the current scheme, the government will be supporting the home buyer with a loan of up to 20%, or 40% in London, on a newly built home. The difference is this scheme will have regional price limits in which the price will be set at 1.5 times the average house price for first time buyers in the area. The purpose is to keep the new home prices in line with the average regional first time buyer property prices and support those that are in the most need of the scheme to climb onto the property ladder.
House builders will also have stricter quality standards and will be allowed to participate and sell homes through the scheme if they agree to follow the Consumer Code for Homebuilders, the New Homes Ombudsman, the Building Safety Charter, and follow planning permissions and building regulations. Requirements for builders include the display of their Home Builders Federation star rating when they advertise their homes for sale. Home buyers will be given a new home warranty before they complete their purchase.