Good News for Homeowners Seeking Fixed Rate Remortgage to Save and Shield from Further Rate Hikes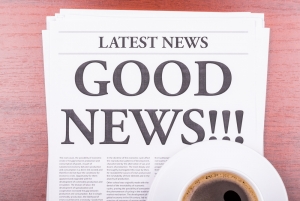 The expectation of the Bank of England's Monetary Policy Committee (MPC) increasing the standard base interest rate during the March meeting also sparked a competitive lending market for mortgages and remortgages. Demand had already declined due to the higher cost of borrowing, and with yet another increase lenders prepared by offering more attractive deals which included a slight decrease in the their interest rate offerings. Fortunately for those seeking a mortgage or remortgage, those offers still appear to be on the table.
Rightmove reported that lenders appear to be holding back on quick and large increases in their fixed interest rate offers. It is likely in the hopes that borrowers will still consider their purchases despite the higher cost.
The average interest rate is double and almost triple the difference in offerings now versus last year, however what is available is lower than it could be and lower than expected after the latest MPC meeting.
The MPC has raised the standard base interest rate during each of the last eleven consecutive meetings. The first of those meetings which occurred in December 2021 moved the almost zero interest rate of 0.1% to 0.25%. At the March meeting last week, the rate was increased by 0.25% to 4.25%. This was less than the expected 0.50% increase.
It had been forecasted that the likely increase would follow the same as during the February meeting and the majority vote would decide upon 0.50%. Inflation is still in double digits and far from the Bank's target of 2.0%, and the next meeting in which a rate hike could occur to tame inflation would be in May. Without a meeting in April, and slight growth of inflation during the last report in February, a more aggressive action from the MPC was expected.
Tracker loans, which follow increases in the Bank's rate, will be offered with expected increases, but fixed rate offers according to Rightmove have not shown the expected quick increase expected.
Matt Smith, mortgage expert with Rightmove, remarked, "Mortgage lenders had already factored in a Bank rate rise in March. The fact that it was lower than the previous rise in February, along with the longer-term indication that inflation is still likely to fall sharply over the year, is giving lenders more confidence to start to edge down their rates.
"We've seen reductions of up to 0.05% in average mortgage rates compared to this time last week, as lenders begin to respond to the Bank of England's decision. Prices have reduced across all loan-to-value ranges, for both two and five year fixed deals.
"A number of lenders have been quick out of the blocks to change their prices, but with more likely to follow suit in the coming days, we should expect to see further reductions in the coming week."
The fact that despite the MPC rate hike last week lenders are holding back on the equivalent increase to fixed rate deals is good news for borrowers. Homeowners that have put off shopping for a remortgage are encouraged to take advantage of this unexpected competitive environment that currently exists in the lending market.
Homeowners that have had their mortgage term end and have been moved to their lender's standard variable rate (SVR), those close to having their mortgage term end and even those not so close are encouraged to shop for a remortgage. Doing so could offer valuable information as to how to not only save money but to avoid any further increases due to rate hikes by the MPC.
Inflation is forecasted to return to almost target of 2.0% by the end of the year, but more interest rate hikes are expected to occur. It is therefore important for those that could be impacted by further increases to prepare and seek a way to save money as soon as possible.
For homeowners, remortgaging could be the path to savings.
A homeowner coming to the end of their mortgage term could be quite shocked at the increase of their repayments with current rate offerings. It should be noted that without remortgaging the homeowner will be moved to the lender's SVR at the end of their mortgage term. A SVR could be much higher than the rates offered with a remortgage. Also, a fixed rate remortgage could shield the homeowner from further rate hikes while a SVR would not.
It is easy to determine what savings from a SVR and further rate hikes are possible by simply shopping for a remortgage online. In a matter of minutes, after visiting the website of remortgage lender, a homeowner could have a quote in hand. To be able to review and compare quotes from many lenders the homeowner could visit other lender websites or have a one-stop shopping experience by visiting the website of a remortgage broker. A broker works with many lenders and visiting their website the homeowner could obtain numerous quotes from a variety of lenders to review and compare. Brokers could also have exclusive deals not offered directly from lenders to borrowers.
The expectation of further rate hikes should concern homeowners. The possibility that the current situation in which fixed rate deals are not seeing the expected increases after the MPC rate hike but could quickly change should be noted as reason enough to remortgage shop sooner rather than later. Also, the ability to not pay more than necessary at the end of one's mortgage term should also be motivation to shop for a remortgage.
The economy has had some optimistic forecasts lately, including a possible escape from a recession and the control and decline of inflation later in the year. However, it is still an unsteady economic environment, and rather than miss out on the opportunities available now, a few minutes remortgage shopping online could be a smart strategy. Saving money and shielding yourself from future rate hikes could be only minutes and a few clicks online away.