Growth of UK House Prices Inconsistent by Region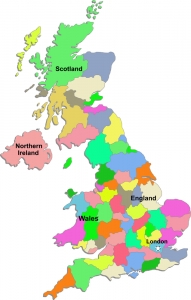 Economic and political turbulence over the past eighteen months has created a sense of being unsettled for many on the cusp of making a decision about housing. This turbulence has led many to question what will happen next. Experts offer multiple predictions as to what will happen next. As the hypothesizing continues, the growth rate in house prices has stalled, especially in the capital city. London has seen a major swing during the past year and a half with little idea as to what will happen next.
London is currently experiencing the slowest rate of growth for five years with many feeling the same will continue, although overall optimism tells a different story. Outside the capital city in areas like the Midlands, the north, and Scotland, a surge of growth is taking place.
The remortgage sector across the country remains strong as lenders are still able to offer low interest deals and low administration fees. Many house owners are looking to renovate currently, instead of moving home. House owners therefore are finding great value in the ability to access home equity through the remortgage process.
Richard Donnell, insight director at analyst firm Hometrack, commented on the current housing market tone, saying: "The dynamic of the housing market is shifting. Cities that have been driving price growth over the past two or three years, such as London and Cambridge, are seeing a significant slowdown while large regional cities continue to register robust and sustained growth.
"Buyers outside the south appear to be shrugging off concerns over Brexit and a squeeze on real incomes to take advantage of low mortgage rates."