Halifax Names Most Affordable UK Cities to Buy a Home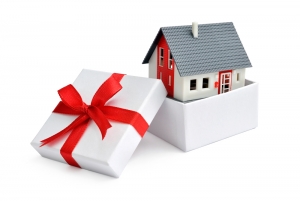 The housing market has proven that people have changed their vision for a dream home. Before the pandemic most would have liked to buy a home in a major city for all of the opportunities and conveniences as well as culture, arts, and night life, but affording a home in those areas, especially in the capital would be difficult for most. However, the pandemic changed all of that with the country side getting more respect from home buyers and the city was shunned.
A property with outdoor green space, private areas to work from home and a study area for children were premium items when it came to making a list of desirable homes. Other top tier desires were space to build a home fitness area and for entertaining such as a game area, media room, or hobby room.
High demand has driven asking prices for houses on the market to record breaking levels. Being creative in looking for a perhaps overlooked area could help a home buyer still afford quality pandemic lifestyle housing while getting a great deal compared to other areas.
Halifax has offered their list for the most affordable areas, of which Londonberry in Northern Ireland was put at the top of the list for 2021 for the third year in a row. The average house price there is £155,917. The least affordable UK city was Winchester, located in the south of England and once was the first named capital. The average price at the least affordable city of Winchester was listed at £630,432.
Halifax used a ratio in determining the list which took into account the house price to earnings level. They used their own data as well as that from the Office of National Statistics (ONS).
Of the cities that made the list, a total of 61, the average property cost was 8.1 times the average salary at a price of £287,400.
Managing director of Halifax, Russell Galley, remarked that house prices have outstripped the growth in pay and that this impacts affordability for hopeful home buyers.
The top 5 most affordable UK cities in 2021 on the Halifax list were: Londonberry, Carlisle, Bradford, Stirling, and Aberdeen. While the top 5 least affordable UK cities on the list were: Winchester, Oxford, Truro, Bath, and Chichester.