Halifax Reports Fastest Growing and Highest Average House Price for UK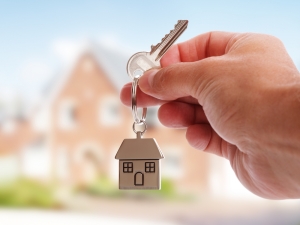 The UK housing market keeps revealing resilience is a part of its charm. Just when experts are confident that home buyers are falling out of favor with the thought of buying due to higher prices and higher interest rates the market breaks yet another record. According to Halifax, house prices are increasing at the fastest rate since 2007. The market is so robust that the current average price is the largest annual gain in the almost 40 years of Halifax reports.
The average house is now at a new record high of £278,123 according to Halifax. This is the eighth consecutive month property increases have occurred. The annual increase is at 10.8%.
In response to the data, a Halifax spokesperson remarked, "This is the biggest one-year cash rise recorded in over 39 years of index history."
The housing market continues to be strained on supply while strong demand from buyers remains. This is somewhat unexpected by experts as it was more likely that higher asking prices and higher interest rates would slow down the market. However, it could actually be doing the opposite and instead spurring a boost as hopeful home buyers seek to purchase before interest rates rise even further.
The next meeting of the Bank of England's Monetary Policy Committee (MPC) is to be held on 17 March. The previous two meetings held in December and February resulted in the standard base interest rate being increased twice. The rate was increased from what was an over 300 year historic low of 0.1% to 0.25% in December and then to 0.50% in February. If the MPC increases the rate once more in the March meeting it could be increased to 0.75% or more.
Quickly rising inflation is the cause of the interest rate increases. The inflation rate target is 2.0%. The rate is expected to reach 7.25% in April. The slow and steady decline of inflation won't happen specifically due to interest rate increases as other factors are at play, however the rate increase is a tool in which to keep it in check and help it to reduce. This is why more rate increases are expected in both 2022 and 2023.
The impact of the conflict in Ukraine will likely impact inflation even more keeping it above target rate for longer.
The warnings are clear that interest rates are going to be increasing and that means borrowing is going to be more expensive for households already impacted by the pandemic and inflation. Not only could hopeful home buyers be seeking out an opportunity to beat rising rates, but homeowners as well for remortgaging demand is increasing.
The good news is that processing mortgages and remortgages has become faster due to the ability to conduct business much like normal after two years of the pandemic causing slowdowns. For homeowners seeking out remortgaging opportunities and hopeful home buyers purchasing, experts encourage taking action as soon as possible to make the most of the interest rates of today rather than face higher borrowing costs as interest rates increase in the weeks and months ahead.