Home Buyers and Homeowners to Face Affordability Issues but Remortgage Could Help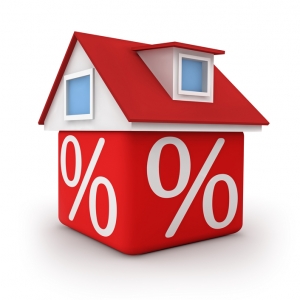 The Office for National Statistics (ONS) released their November data and with it the first monthly decline of the average house price in a year. The average house price declined by 0.3% between October and November. It also brought decline in the annual house price growth rate to 10.3%, down from the recorded 12.4% in October. Lower than the October record high of £296,000, the November average house rate of £295,000 reported by the ONS is still much higher than the average that existed prior to the pandemic.
With the pandemic came strong demand for more room both inside and outside of the home, and historic low interest rates. The Bank of England's Monetary Policy Committee (MPC) had lowered the rate to almost zero at 0.1%. The housing market was experiencing unprecedented growth.
Starting in December of 2021, the MPC began to raise the base rate due to inflation. The rate was first raised to 0.25% and continued to be increased at each of the next eight consecutive MPC meetings. The last meeting, which was held in December 2022, increased the rate to 3.5%. In one year, the rate which had stood at almost zero rose from 0.1% to 3.5%.
This has brought financial shock to many households unprepared for what such a jump in the base rate and offerings from lenders would mean for their repayments. Those on non-fixed rates were subject to increases, while those on fixed rates were locked into their chosen rate and were avoiding the rate hikes.
However, there are many homeowners that completed their loans during the historic low-rate time period and are coming to the end of their mortgage terms. They will have the choice to remortgage or to allow their lender to move them to the lender's standard variable rate (SVR). With the SVR the homeowner would have not only chosen to continue to expose their financial budget to any further increases, but the interest rate would likely be higher than what could be found with a remortgage.
Experts have been encouraging homeowners to shop online for a remortgage. By obtaining a quote, a homeowner could discover what savings might be found rather than accept to pay more than necessary on a SVR. By choosing a fixed rate remortgage, which is the most popular option currently, a homeowner could avoid any increases in their repayments and enjoy their chosen interest rate rather than face higher ones in the near future.
The current rate of 3.5% is expected to grow with the next MPC meeting in February. The forecasted rate ceiling of 4.8% is thought to be the level at which inflation will be controlled. This means there are more rate increases due by the MPC and higher ones expected from lenders.
It is easy for homeowners to gather quotes online to review and compare by visiting lender websites. Going from one to another will offer the opportunity to request quotes of available remortgages. There is also the easier option of visiting the website of a remortgage broker to gather numerous quotes from a variety of lenders to review and compare. Brokers often offer exclusive deals from lenders not offered directly to borrowers which makes the time spent online shopping with a broker a smart strategy to consider.
Economists have warned of a possible double digit house price decline ahead. This could change the homeowner's loan to value or LTV and for some not only put the best remortgage offers out of reach but could cause some homeowners to not qualify for remortgages at all should their property go into negative equity.
The ONS November data showed the first month to month house price decline, but other house price reports released quicker reveal that the trend continued to December.
In another report, from the Royal Institution of Chartered Surveyors (RICS), the data revealed in December there was further slowdown in buyer demand and sales. It matched other reports, including data from an online property listing site that showed the lack of buyer demand had pushed buyers to lower their asking prices to secure sales.
The housing market has shown in more recent reports to have likely experienced an after holiday boost. It could also be the brief lowering of interest rate offers from lenders due to less demand that has brought attention of home buyers before the next increase occurs.
The housing market is likely to see change from month to month as buyers in the market balance between trying to buy before rates rise higher and choosing to step away during the current economic conditions.
Affordability impacting home buyers is also going to be an issue for homeowners.
For homeowners, the same economic conditions are taking a toll, but for those looking to save, there is hope in a remortgage and rather than miss out on the opportunity, a few minutes spent online could offer quotes that could lead to savings not only from a risky SVR but from further rate hikes.