Home Buyers Are Not Quite Finished Buying Property in the UK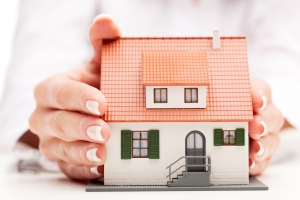 The UK housing market has seen a flurry of activity since the pandemic took hold in the economy. It was surprising, especially since lockdowns were in place when the activity began to grow in the market and the demand never slowed down. Many factors came into play that caused the surge in buying and records were broken month after month. Another buying record in the housing market could occur this month.
The biggest motivator last year for buyers was the need for more space. Lockdowns caused everyone to spend more time at home and for most home became the area for work, education, fitness, and entertainment. What was once enough became uncomfortable with the new pandemic lifestyle and people became home shoppers online.
While the desire for more space was a factor causing buyers to be motivated to purchase, so was the government's offer of savings through the stamp duty holiday that ended last September. Yet, perhaps the overall motivator was the fact that interest rates were historically low. Lenders dropped rates to levels they had never offered in the past as the Bank of England's Monetary Policy Committee (MPC) cut the standard base interest rate to a 300 plus year low of 0.1%.
Even when supply dropped and asking prices increased, buyers remained in the market shopping and buying. The demand remained despite a global pandemic, despite a strangled economy, and unknowns that would have expected to cause them to remain cautious and stay away from making major purchases.
Looking to buy a pandemic lifestyle dream home that could accommodate new needs and desires, offer space to work, study and get fit, and offer private green spaces for children to play and pets to romp drew buyers to the countryside. There they found their money could stretch and get them much more than they could have afforded in major city areas. As news spread of the possibilities, more took notice and more buyers entered the market.
Becoming a homeowner has always been an important goal to many. In times of uncertainty a home of one's own can offer peace of mind. The desire to get onto the property ladder is expected to keep people interested in buying and few experts believe that the continued higher asking prices will put off buyers, at least not yet.
There is a new motivator in place to push hopeful home buyers and home movers to take action and that is the threat of higher interest rates. The MPC increased the interest rate for the first time in three years in early December. While an interest rate increase was expected due to rising inflation, it was not expected to occur until sometime in the first quarter of 2022. The action of the MPC took many by surprise and home shoppers were likely the most surprised.
Rather than face another increase in February when the MPC has their next meeting, it could be a smart strategy to buy sooner rather than later. Nope, buyers are not likely to be done with the housing market. Things might cool down in 2022, but a boost might be seen in the January data as buyers seek to secure a lower interest rate before they increase yet again. Of course, the same could be said of homeowners seeking to secure a remortgage before rates rise once more. With growing inflation still a real threat, the warnings of another rate increase should be taken seriously by those not willing to pay more than necessary when interest rates are very impressive now and lower than might be in less than 60 days.