Home Buyers Finding Favorable Pricing in Housing Market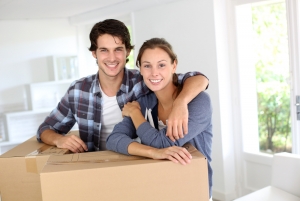 Home buyers are finding it could be a very good time to make their holidays special by purchasing a new house. There are low interest rates being offered by mortgage lenders and brokers, and there has recently been a drop in the asking prices of properties on the market as the rush to beat the stamp duty deadline nears. Also, home sellers are ready to take advantage of interest in the market while the market is in demand.
Home buyers and home movers are pushing demand in the market. It is due to the need for families to find more favorable space in which to live, work, study, and gather as they adapt to the present normal of a pandemic lifestyle.
Though the stamp duty deadline is not till March, sellers are aware that there is a slow down to the process of home buying and mortgage approvals. The pandemic and the demand has slowed down processes, so no one is able to complete the process quickly. By lowering asking prices they are hoping to get the attention of buyers while conditions are good for buyers with lower interest rates and the stamp duty holiday deadline. The holidays are also usually a time when home buyers seek to buy and then the cold winter months set in and put a normal slowdown in action.
Some sellers may be hoping to take advantage of the stamp duty break themselves as many homeowners are choosing to move home to find a more comfortable living space for the pandemic quarantine lifestyle.
Rightmove reported that the average asking price of properties on the market declined by 0.5% in October.
Rightmove's director of property data, Tim Bannister, remarked, "Given the ongoing mini-boom, prices might have been expected to rise again this month.
"But instead we have a slight dip, which could be a result of some new sellers pricing more realistically to have a better chance of agreeing a sale in time to benefit from the stamp duty savings on their onward purchase."
Rightmove forecasts a 7% increase for house prices for 2020.