Home Buyers Remain Despite Reduction of Stamp Duty Holiday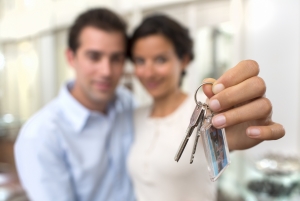 The stamp duty holiday was extended in March to keep home buyers interested in purchasing property. The tax relief was pushed for a few more months and was due to be reduced at the end of June and then completely be eliminated at the end of September. The rush to buy as the March deadline neared caused concern that without the discount home buyers would retreat. The extension kept the housing market busy, but despite the 30 June deadline to reduce the savings, buyers have remained and demand is still strong.
The average house price in August rose by 0.7% according to Halifax. The new average house price was another record high at £262,954, bypassing the previous record of £261,642 in May.
House prices increased the highest level in Wales which was up by 11.6% year on year. The south-west of UK recorded a 9.6% increase, with the north-east increasing by 8%. Northern Ireland recorded an increase of 9.3% and Scotland recorded a growth of 8.4%.
As home buyers remain more interested in country living versus city life, London has seen a minimal average house price increase compared to other areas with August revealing a 1.3% annual rise. The London average house price, though not increasing at levels as impressive as other areas, is still at an astounding £508,503.
The stamp duty holiday was certainly a motivator for buyers, but driving demand in the market is seen as more likely the desire for more space and in a country setting due to the needs brought about by a pandemic lifestyle. Homes that were once suitable and enjoyed became less so as lockdowns caused by the pandemic revealed a greater need for space to work from home, study from home, and play at home.
Along with the desire for more space in the home, low interest rates on mortgages helped fuel demand. Some lenders are currently offering interest rate deals at below 1%. Borrowing cheaply has not been reserved only for home buyers, as homeowners have been able to save substantially with low interest rate remortgages.
The stamp duty holiday is due to end at the close of this month and that could cause another rush to buy, but long after the tax discount ends the desire to find a pandemic lifestyle dream home will remain, especially as we come upon colder months. The inability to comfortably be outside will remind people of how valuable space and garden areas were last winter. Therefore, forecasts for the housing market to continue to see high demand is favorable through the beginning of next year.